» About Us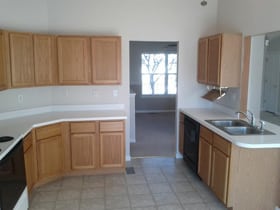 Provident: adj.
Taking thought of the end in view: making provisions for the future: prudent in anticipating conditions or needs: thrifty.
Prudent in the use of resources.
(Webster's Third New International Dictionary (Springfield, Massachusetts: Merriam-Webster Inc. Publishers, 1981)
Our motto is "One call and It's Taken Care of" , we strive to make sure both owners and tenants are treated with respect, given the best quality service, and receive honest answers while using the most up-to-date processes, technology and ideas to get the job done fast and well-priced.
To become an Expert in anything means you have to be 100% dedicated to making a career out of excellence.  We are not the typical company that focuses on buying and selling homes and takes on the occasional property to manage.  We make property management our priority, our first and only form of real estate and we are committed to Excellence.
We come from a diverse background and know what it takes to Maintain, Market and Manage Issues while managing your property. We want nothing other than to keep your property rented, maintained and cash flowing. We make money when you do, vacancies are bad for both of us.
Turning the care and management of your home over to a property manager is a big decision that deserves careful consideration.  Much like using a good accountant or financial planner, a good property manager will protect your investment, provide professional service, reduce your costs, and increase your income.
Always look for a qualified property manager who is serious about the profession of property management.  Be aware that many property managers operate as a sideline business or an afterthought to their sales business, and make no effort to stay educated or updated on landlord/tenant laws or current industry practices. We make property management our priority, our first and only form of real estate and we are committed to Excellence.
Our Technological Advantage
We invest in advanced technology systems so we can provide you with the best service. These systems allow us to manage your properties most efficiently and effectively. Some of the benefits of our web based state of the art management systems that we are able to pass on to you:
We respond faster and better

We can securely access information about all properties at any time and from anywhere. Sensitive data is securely housed in a state-of-art data center and backed up regularly and automatically.
Get paid fast and secure

Using electronic payments (ACH) owners can be paid faster and more securely, with monthly disbursement funds being deposited directly into your bank account.
We offer online rent payments.

Using online payments tenants can log in and pay their rent right through our website, with finds going directly from their account into our trust fund
You receive monthly statements.

Our Owner statements provide you with a quick snapshot of your property for the past month. They can be delivered to your email, saving time and paper. Convenient Online Owner's Portal allows owners to securely log in and receive all previously emailed owner reports from any internet accessible connection around the world.
Solving issues faster.

We address property maintenance issues faster. From within the online management software we can create electronic work orders and communicate with vendors via email and fax, quickly solving maintenance concerns and minimizing damage to the property or inconvenience for your tenants.